You can fix the problem of delayed payments by automating your invoicing method. Avoid the risk of invoice rejection caused by manual errors and get paid on time. Record all your invoices on a cloud-based accounting software for easy and unbridled accessibility in the case of future consultations, for instance while following up on unpaid invoices. There are other crucial steps involved to alleviate the issue of payment delay, which need to be implemented correctly, like setting up payment terms, late fees and early discounts, branding etc which we would discuss in further details.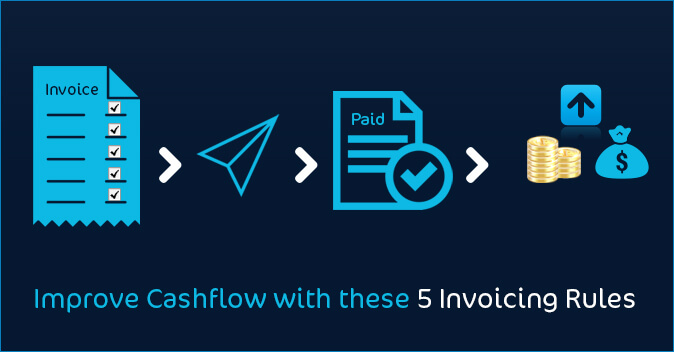 Automation
By automating invoicing, you can't miss out on an invoice detail without the system generating an alert message. VAT, Net and Gross values, conversion rates in the case of multi-currency billings are calculated automatically.
Here are the number of crucial details you can generate from your database using Surf Accounts, thereby eliminating multiple data entry and errors.
Quotes or Sales Order Number
Customer Names
Account and Nominal Codes
The list of items invoiced
Automatically generate Unique Invoice number and fill out the mandatory fields to produce error free invoices. Mail an invoice to a customer directly from the system.
Transparency
It is important to create an itemised invoice with a clear and detailed breakdown of the cost and taxes associated with each item delivered, or milestones achieved (in the case of services). Net and gross value should be entered separately. An online invoicing tool ensures the filling up of such details on a standard invoice layout and the auto population of associated data. You can also attach additional files to your invoice if necessary, for the purpose of reference. This makes it easier for your customer to review the invoice and therefore clear it on time.
Payment Terms
Aligning your payment due date to your client's payment run ensures timely clearance of invoice. You can set or modify your payment terms on your invoice according to the kind of service provided, the type of client, your personal billing cycle etc. For instance, you might want to maintain a Net7 for a new client, while for older clients you could go with Net30. Payment terms must be defined in advance, preferably when you sign the business contract with your customer.
Late fees and Discounts
A small discount for timely payment might encourage your customer to do the needful. Similarly, implementation of late fees will make your customers aware of the consequence of delaying payments. There should be a grace period following the payment due date after which late fees must apply. You can use an invoice software to set up reminders near the payment due date or follow up post the date. Once again, these conditions must be defined in advance on your business contract.
Branding and Design
What does your invoice say about your brand? Add a professional touch to your invoice with a business logo and stand out among customers. Use eye-catching and easy to follow templates. You can use Surf Accounts to download beautiful invoice templates and use and customize them according to the needs of your customers.