Improve your cash flow by better invoice management – timely generation, follow-ups and identifying overdue invoices and save more money by cutting costs and time on software installation, maintenance, database, staff. Scale up or down hassle-free. Think of these. Doesn't that look like both a money earner and saver proposition? Read on the ways you can earn and save more.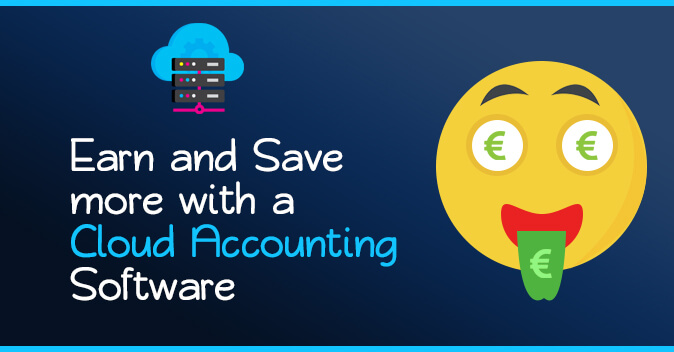 Cash flow
Create error free invoices with a cloud-based accounting software and increase the chances of getting paid on time. Generate reports to identify and track overdue invoices over a period and follow up immediately. By using a cloud-based accounting software like Surf Accounts you can even allocate partial receipts against long overdue invoices to keep the cash flowing.
Profit and Loss
Assess your business health on the go without spending time crunching numbers or seeking help from an accounting expert. Simply run one or more reports. Identify the profitable or loss-making products/services and nominal codes and find ways to improve profit and cash flow.
Data Security
Losing confidential data is disaster to your business! Imagine the amount of money you will lose if your data falls into the wrong hands. You provide the highest protection by hosting your data with a cloud-based accounting software— encryption, multiple backups, impenetrable data centres and many more. Surf Accounts, for instance, a reputed cloud-based accounting software, uses Microsoft Azure as its data centre.
Reduced Downtime
Won't you be gritting your teeth if you log in to your system to prepare an on-demand sales quotation and find out the software is running a downtime? By the time you get it back you have already lost a prospect. Turn such losses into earnings by choosing a cloud-hosted accounting system known for its robust data centres and minimal downtime.
Infrastructure
Servers, installation, maintenance, database, staff, upgradation et all encompass the infrastructural cost of setting up an on-premise accounting software. Cut down on these costs and save your business a huge amount of money by choosing a cloud-based accounting software of the same quality. Everything is hosted remotely, and all the non-accounting functions are handled by your software providers. Thus, you can focus on your business and improve cash flow by increasing productivity.
Scalability
Upgrading in-house servers every time you need to expand your business could be time-consuming, costly and complex. Why go into all the trouble when you can scale up seamlessly using a cloud software? Scale up at your convenience by simply buying a package that covers the storage space you require and get going in no time. Once more you cut back on the unnecessary expenses and effort.