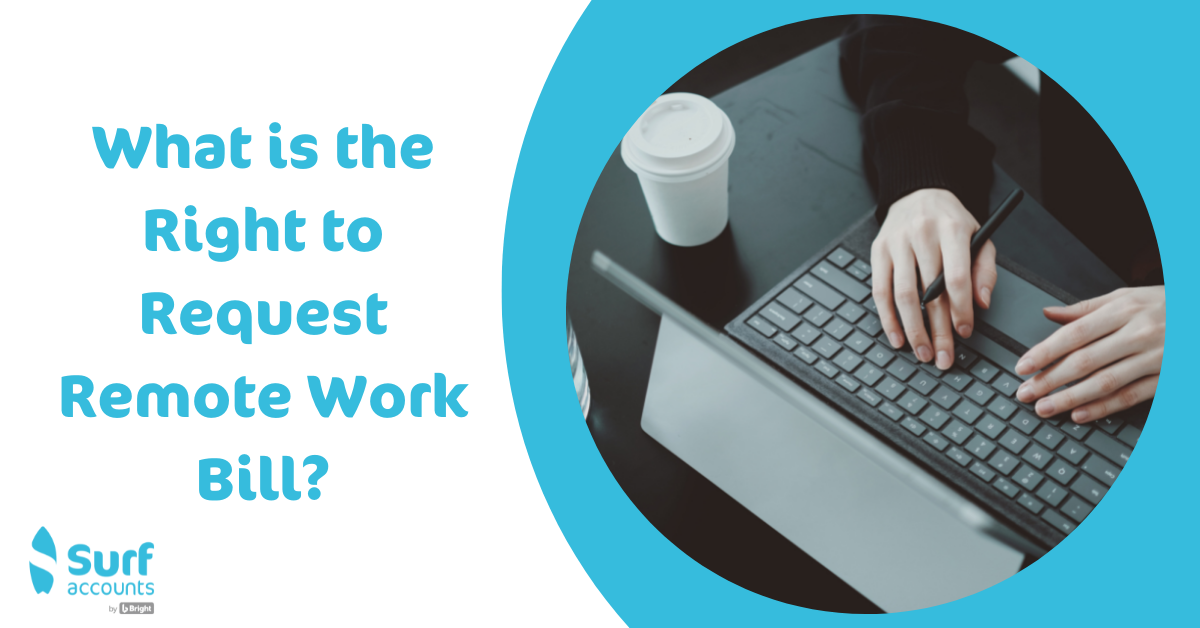 Are you finding it difficult to recruit new employees? If you are, you are not alone. Hiring and retaining talent is one of the hardest challenges for businesses in this current day and age. When competing for top talent, it may not be feasible to offer the highest salaries, so how should you go about making the position more appealing? A simple and effective method is to offer remote working.
Prior to the Covid-19 pandemic, remote working was not common. In fact, it was rare to hear of someone working remotely. Fast forward to today and this has completely changed.
When the government implemented COVID-19 restrictions, many experienced working from home in one form or another, for the first time. This led to businesses realising that their workforce were capable of working remotely and also opened employees' eyes to the benefits of remote work.
After experiencing this new way of working, many employees now want a hybrid model, with the option of working partially from home and partially in the office. Others are looking for a fully remote option, where they do not want to go back into the office at all. For perspective, a recent study on over 8,400 employees found that:
37% of respondents would change jobs for remote working, even if it meant fewer promotion opportunities.
30% would change job even if it meant a pay cut, with 33% saying 'maybe'.
As an employer, you might find it tricky finding the balance between what works best for your business and for your employees. However, by implementing a remote working initiative, you can make your business more attractive to prospective employees. With a remote working scheme, you could increase the number of applicants you receive, hire new employees beyond your immediate locality, including those with more experience or unique skills which could ultimately improve the quality of work your business produces.
Whether you opt to offer remote working or not, it is essential to be aware of your legal responsibilities. In response to the success of remote working throughout the pandemic, the government has published the 'Right to Request Remote Work Bill' which can allow employees to apply for remote working, should they desire.
What is it the Right to Request Remote Work Bill?
The Right to Request Remote Work Bill outlines a legal framework for requesting, approving, and refusing requests for remote working. It is key to note that the term 'remote work' refers to a broad concept where work is carried out fully or partially from an alternative worksite than the default place of work. This can be anywhere such as a home office, or any location which is not the regular workplace.
The legislation states that businesses must create a formal policy which outlines the process for managing requests and the conditions around all arrangements. Following an employee application, employers must respond within a specified time limit which cannot exceed 12 weeks. Employees are entitled to submit a request 6 months after their start date with the business and cannot be penalised for submitting a request.
What are the conditions for rejecting a request?
Following due consideration, an employee's request may be declined should it not be suitable based upon business grounds, which may include, but are not limited to:
(a) The nature of the work not allowing for the work to be done remotely.
(b) Cannot re-organise work among existing staff.
(c) Potential negative impact on quality of business product or service.
(d) Potential negative impact on performance of employee or other employees.
(e) Burden of Additional Costs, taking into account the financial and other costs entailed and the scale and financial resources of the employer's business.
(f) Concerns for the protection of business confidentiality or intellectual property.
(g) Concerns for the suitability of the proposed workspace on health and safety grounds.
(h) Concerns for the suitability of the proposed workspace on data protection grounds.
(i) Concerns for the internet connectivity of the proposed remote working location.
(j) Concerns for the commute between the proposed remote working location and employer's onsite location.
(k) The proposed remote working arrangement conflicts with the provisions of an applicable collective agreement.
(l) Planned structural changes would render any of (a) to (k) applicable.
(m) Employee is the subject of ongoing or recently concluded formal disciplinary process.
Can your employees appeal or re-submit their request?
Employees have the right to appeal should their request be rejected. Following an appeal, employees can resubmit their request after 12 months if they remain in the same role. Should they change role, they are entitled to submit a new request immediately.
To learn more about the Right to Request Remote Work Bill, click here.
How can Surf Accounts help with remote working?
At Surf Accounts, our two main products, Surf Accounts and Surf Accounts Production, are both cloud-based, which helps keep remoting working a smooth process. Surf Accounts is an online bookkeeping software, and Surf Accounts Production is an online accounts production software. Both packages are integrated, allowing users of the two to seamlessly use both their features from the one system.
The cloud nature of both software makes them perfect for remote working. Cloud allows users to securely access, edit, and share documents via an internet connection, permitting employees to work from any device, any location, and at any time. For your employees who work remotely, having a cloud system can allow them full and secure access to company files, meaning their working capabilities are not affected.
If you produce year-end accounts, our accounts production software, Surf Accounts Production is the perfect choice for you. It offers many time-saving accounts production features, such as automatic compliance updates, e-signing, and multiple formats tailored to your clients' entity types. For your bookkeeping clients, our bookkeeping software, Surf Accounts, has numerous accounting features which can benefit your business and save you time, such as smart invoicing, bank reconciliation, recurring payments, and an inbuilt CRM system.
To schedule a free live one to one demo of Surf Accounts or Surf Accounts Production, click below.
Related articles: