Use Surf Accounts to record all customers, prospects, business and personal contacts. Drilldown into accounts and see invoices, receipts as well as aging. Click to send emails or SMS messages. Easy to update contact information.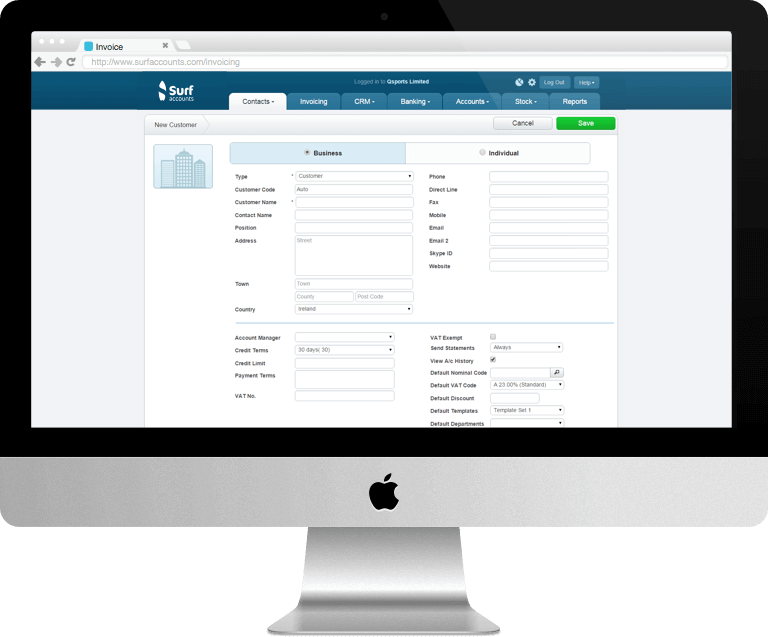 Contacts
Add business and personal contacts or find a contact using the search bar or the quick A-Z category selection. Customers can be auto coded by the system.
Quick Business Card
Use the QCard to add simple contact details such as name, company name, mobile number and email. You can add QCards using your iPhone.
Customer View
See all the activity that has occurred with this customer. See any current quotes or orders. See all sub contacts. See everything you need to know about your customer in one place.
Customer Accounts
Show all transactions will display the history of the account with all present and past invoices and payments.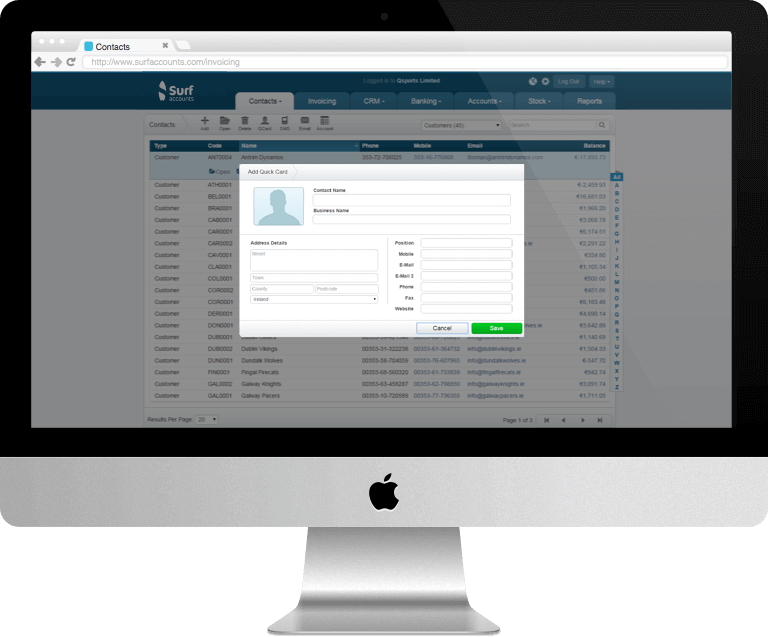 Customer Account
Surf Accounts CRM allows you to manage all sales activity with your customers. Sales staff can maintain their own diary appointments as well as manage their follow-up activity logs.
See what you have on today, this week, this month as well as jump between months.