When you need to obtain a signature from a client on a time sensitive or important document, any delays can disrupt your progress, which is a nightmare for accountants. Traditionally, getting a signature from your client can be done in one of two ways.
The first way is by taking time out of your day to physically meet the client. As an accountant this can be a major waste of time as it requires putting all your other clients and duties on hold. An accountant's clientele can be vast, and not all clients will be located in nearby areas, meaning the time taken to get a single signature could be extreme.
Alternatively, accountants can send their paperwork by post for their clients to sign. However, this can take even longer than the first option as you wait for the documents to be delivered by a courier such as An Post. Then, your client must review the documents, sign them, and return said documents via courier, which may not be at the top of their priorities.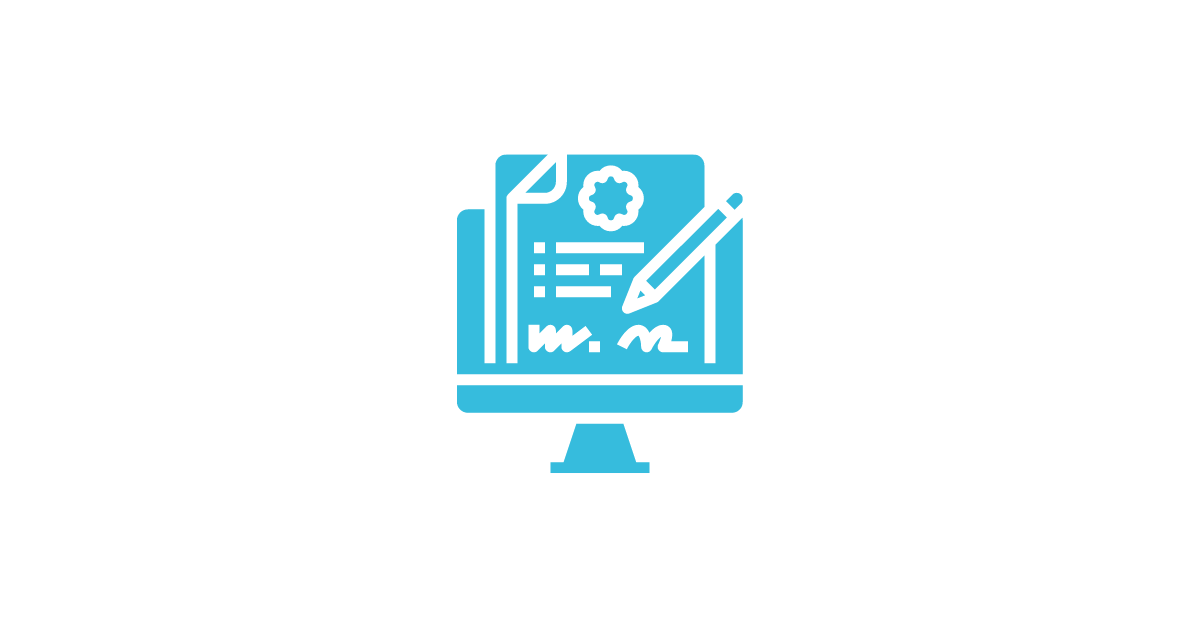 But what if we told you there is a new way to get signatures? A way that drastically reduces document costs, cuts down on wait time, increases productivity, aids getting approvals, reduces file loss, and is better for the environment. Our accounts production software, Surf Accounts Production has created a solution like this for accountants. Surf Accounts Production is the first accounts production software to incorporate an e-signing feature.
Thanks to our partnership with HelloSign, accountants can now send documentation requiring a signature to their clients directly through the software to their computer, and have the documentation signed and returned in a matter of minutes. With our easy solution, accountants can request signatures for a range of different documents, track the status of those documents, see who has (or has not) signed the documents, and download the fully-signed documents. Additionally, if your clients are taking longer than anticipated to electronically sign and return your documents, you can give them a 'gentle nudge' through Surf Accounts Production by sending a reminder notification directly to their phone via a text message.
The benefits which e-signing can provide accountants are immense. As mentioned, e-signing can reduce the time it takes to acquire a signature, cut costs, increase productivity, and is environmentally friendly. But don't just take our word for it, consider the 7 statistics from recent studies below.
Obtaining signed documents takes 37 minutes on average with e-signatures, as opposed to 5 days traditionally.

As discussed, getting a signature in the traditional manner can be a timely task. Be it physically travelling to meet clients, or relying on couriers, the time can add up. By using software which facilitates e-signatures, you can save a vast amount of time which could be allocated to different tasks.

HelloSign report that you can send and sign agreements up to 80% quicker through the use of e-signatures

This statistic, found by our e-signature partner, HelloSign, further highlights how you can save time by using e-signatures.

The average saving per document following the implementation of e-signature technology was $19.35.

Through using e-signatures, you are reducing the need for stationary, ink, printer maintenance, and other related costs. E-signatures can ultimately improve your bottom line.

Businesses that go paperless can reduce processing errors by 90%.

Eradicating paper not only reduces your costs, but it can also improve your entire service as processing errors are reduced.

The implementation of e-signature technology can reduce file loss in financial institutions by 66%.

E-signature technology can make keeping track of your files easier. No more losing paper as a digital trail is present.

An e-signature software solution could save up to 2.5 billion trees in less than 20 years.

With the current climate change issues in the world, it is important to do as much as we can to protect the environment, and utilising e-signing can effectively help with this.

81% of e-signature users experience ROI in a 12-month budget cycle; while 25% experience ROI within the first 3 months.

Although implementing new systems in the workplace can take time to show return, e-signing technology has shown a quick turnaround on ROI.
As well as the above benefits for your practice, you should also consider the wants and needs of your clients. So, do your clients want an e-signing feature? Do they want to save the time and hassle of meeting you in person, or posting your documents back to you? In this digital age, clients expect their processes to be done electronically where possible, as evident by the findings of Finance Online. Their research found that the leading reason for the adoption of e-signature technology was the customer's expectation for digital interaction.
Find out more about our e-signing feature here.
Aside from e-signing, Surf Accounts Production offers numerous accounts production features which can benefit accountants, such as being a cloud-based software. Want to learn more about Surf Accounts Production? Book a free live 1-to-1 demo today to see it in action.