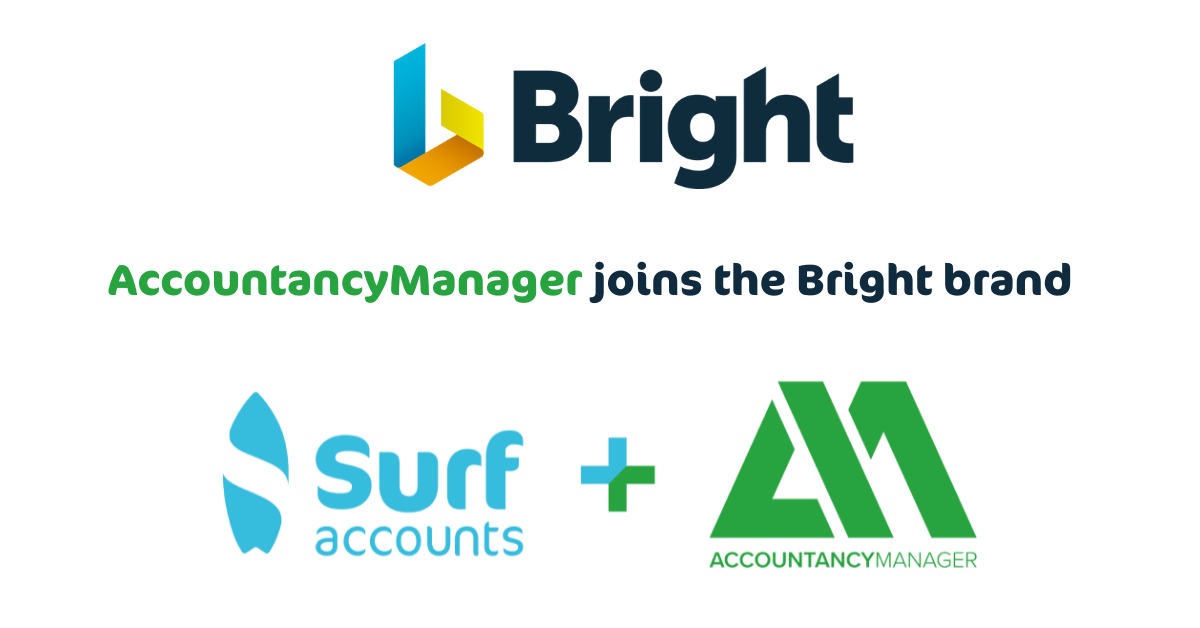 Today, our parent company, Bright Software Group ("Bright"), announced that practice management software providers, AccountancyManager, will be the newest addition to the ever-growing company. Bright has acquired AccountancyManager, which will see the software provider join Surf Accounts and BrightPay Payroll Software as leading providers of accounting, payroll and HR software. Together the businesses will provide customers with an end-to-end suite of award-winning software to SMEs and accounting firms across the UK and Ireland. The software packages will continue to help accountants find solutions, save time, and improve productivity.
The Beginning of Bright
In September 2021, Relate Software, creators of Surf Accounts, merged with BrightPay to form Bright, a one-stop shop for accounting and payroll solutions. With the exciting addition of AccountancyManager, Bright customers will be introduced to new integrations and unique features that can help them enhance their services. As part of the new acquisition, AccountancyManager CEO, Kevin McCallum will take on the role of Chief Operating Officer (COO) in Bright, while co-founder James Byrne will continue as a shareholder in the combined group and act as an advisor to the board.
What is AccountancyManager?
AccountancyManager is a multi-award winning, cloud-based practice management software used by thousands of accountants and bookkeeping businesses across the UK and Ireland. AccountancyManager was co-founded in 2017 by James Byrne and Alex Hawke with the aim to assist accountants in their working lives. The award-winning software allows users to automate admin work and onboard clients with ease. The practice management software has always strived to assist accountants in reaching their goals, solve problems in real time, and constantly evolve to serve the needs of accountants and bookkeepers.
Co-founder James Byrne commented on the partnership "As we go forward with the full support of Bright, I'm excited for the future of AccountancyManager, the additional capabilities and solutions we'll be able to offer, and the genuinely positive impact we will be able to make."
What does this merger mean for Surf Accounts and our customers?
The new partnership will allow us to share our expertise and co-develop even more easy to use solutions for our customers. The combination further complements Bright's offering and enhances the range of packages available, which now include payroll software, bookkeeping software, accounts production software, practice management software and HR software As Bright continues to grow, the addition of AccountancyManager will help us offer greater solutions, save time, and improve productivity for accountants across the UK and Ireland. By combining our expertise, we will also have greater scope for further development and innovation.
Speaking about the merger, here is what Paul Byrne, CEO of Bright had to say:"I have been very impressed with the product offering and the reputation of AccountancyManager and I am delighted that they are joining forces with us. Our respective businesses share the same philosophy; placing the customer journey above all else. Together, we will be well positioned to make that journey even better. I am also delighted to welcome Kevin and James to our highly talented leadership team."
Learn more about Bright and our products by visiting the websites below: