Now that the chaos of tax season is finally ending, it is a great time for accountants to review the processes that worked well and those that did not. The top practices closely monitor and look for areas that could be improved, whether it is improving day-to-day operational workflows, further leveraging automation tools, or exploring top tips which can help with productivity. A great idea for accountants is to use the next month to explore a range of Bright solutions which could help make sure there is no repeat of any last-minute scrambling before tax deadlines.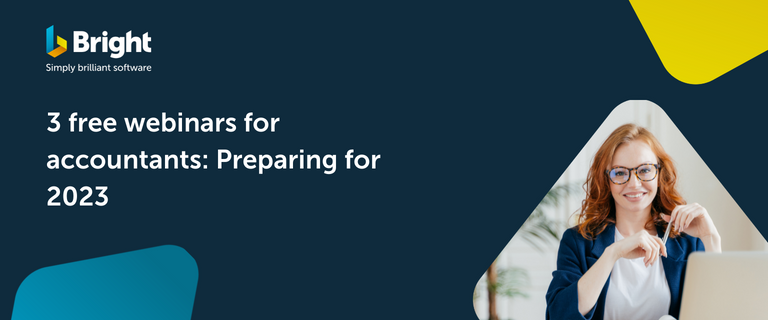 Bright provides payroll, accounting, and practice management solutions for over 400,000 customers and boasts a 99% customer satisfaction rate. Bright software, in line with its customer centric approach, runs numerous webinars each month highlighting automation tools, expert tips and popular industry topics tailor-made for accountants and businesses. For those interested in improving their accounting and accounts production processes, there are three upcoming webinars running over the next two weeks which explore:
The benefits of integrating your accounting software with Thesaurus Payroll Manager
How Dext Prepare can streamline receipt collection
How Surf Accounts Production can work together with AccountancyManager
Upcoming webinars
Thesaurus Payroll Manager and Surf Accounts integration| 24th November at 2.00 pm
Thanks to API integration, Surf Accounts and Thesaurus Payroll Manager can now directly communicate with each other, allowing users of Thesaurus send their payroll data to the accounting software in just a few clicks.
Join our hosts, Holly McHugh, and Jon Burke, as they discuss the benefits of integrating your payroll and accounting software. In the webinar you will discover:
The benefits of API integration
How to streamline your payroll and accounting processes
How to send your payroll data to your accounting software in minutes
Receipt and VAT return chaos: How automation can help both you and your clients | 30th November, at 10.00 am
Are you already dreading the approach to your tax deadlines next year? Who could blame you after sorting through piles of paperwork, constantly calling clients to check what each receipt was for, and just the overall anxiety. Thankfully, with data extraction, the stress can be removed.
Dext Prepare can eliminate the stress of approaching tax deadlines, allowing you to store your client's paperwork digitally. The upcoming webinar will outline how:
Your clients can scan and upload their receipts at the point of sale
You can store your clients' documents online
To integrate Dext Prepare with your cloud accounting software
How Surf Accounts and AccountancyManager work together | 29th November, 1.00 pm
At Bright, we understand how important it is to run your practice effectively. We also understand the importance of using automation to save time. By using AccountancyManager and Surf side by side you can capitalise on two software solutions which automate your administrative and accounting processes.
In the webinar you will discover:
How Surf Accounts Production and AccountancyManager work together
How to automate admin with AccountancyManager
How to produce financial statements with Surf Accounts Production
More webinars
Bright run a range of webinars highlighting the top tips, automation solutions and advice for accountants, payroll processors and small businesses. Keep an eye on our social media platforms and the upcoming webinars section of our website. You can also sign up to our newsletter and get up-to-date news on industry topics.