Keeping track of time and accurately billing hours is essential for any professional services business. However, it's easier said than done. It can be a struggle for businesses to track the correct billable hours while managing non-billable distractions. Unfortunately, failing to do so can lead to missed revenue or can potentially impact your relationship with your client.
You can practice better time-management habits that can help make billing a smoother process. As an accountant, you also have many technological tools available to you that can help, from your bookkeeping software to practice management software.
If you're a small practice, looking for a simple solution to track time and expenses, using your cloud-based accounting software could be the perfect solution. Surf Accounts offers an additional time tracking module that can allow you to track expenses of a task or project.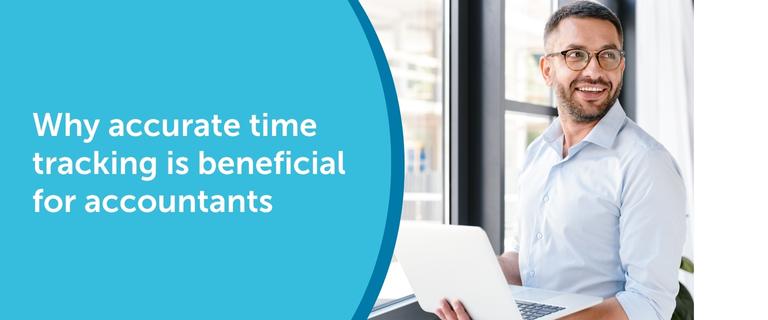 The benefits of time tracking
As a service-based business, you invoice your clients by time or project. Managing your time effectively allows you to ensure you accurately convert billable time and expenses into invoices. Once a project or job is completed, you can use a time tracking tool to populate the billable time directly to your clients' invoice and create a summary of the total cost. There are a number of benefits accounting practices can experience by using a time tracking tool.
1. Accurate client billing
One of the most challenging tasks facing client-based businesses is to set up an accurate billing system. A time tracking module in your accounting software is a perfect solution as it ensures that your business charges clients appropriately. It allows you to calculate the actual amount of working hours spent, and expenses incurred on a particular project. The use of a time tracking module eliminates mistakes involved in the invoicing process like overstating or understating the invoice value due to missing expenses. With a smooth invoicing system, you can ensure you are paid correctly.
2. Identifies areas for improvement
It's important to continuously review and optimise processes within your business. A time tracking software is a great way to pinpoint bookkeeping projects or tasks that are taking too long and hindering productivity. You can then identify the processes and workflows that need to be improved. For example, you can use the data to assign extra resources to jobs or projects where needed, or look for digital solutions that can help increase productivity.
3. Gain insight into profitability
If you're looking for areas to increase profitability on, it's essential to know the estimated time of completing a task. By tracking time, you can analyse how long each job typically takes, so you can get a clear picture of how you're spending time on profitable and unprofitable projects. This can help you plan for future projects.
Bottom Line
To implement a time-tracking system in your practice, you can use a straightforward solution, using tools you may already have, such as your accounting software. Surf Accounts is a user-friendly and cloud-based accounting software. It allows you to manage your client's accounts with ease, from bank reconciliation to VAT returns. It also offers its own in-built time tracking module, allowing you to:
Track your time with ease
Organise your time into projects
Track all the expenses you incur for a particular job or set of accounts.
Total chargeable amount from the client
For bigger practices looking for a more comprehensive solution, take a look at practice management software such as AccountancyManager. The practice management solution can keep track of total hours spent working on each client's account, allowing you to identify which clients and team members are generating the most profit. Book a free demo or start your 30 day free trial to learn more about AccountancyManager.